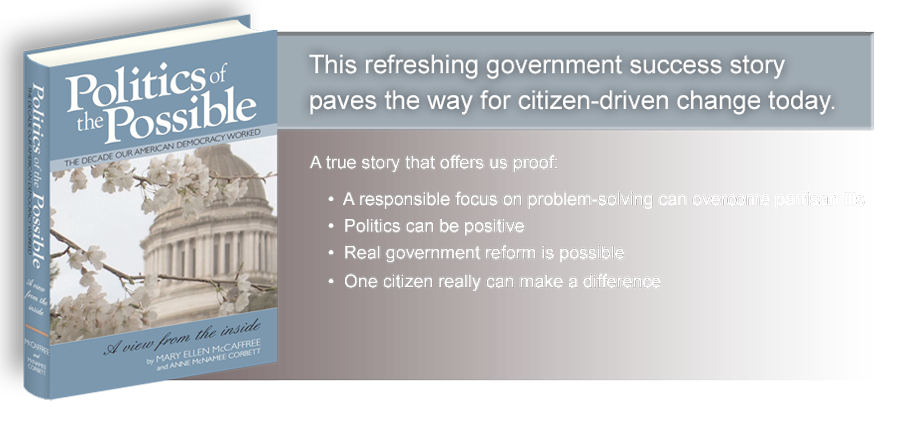 Synopsis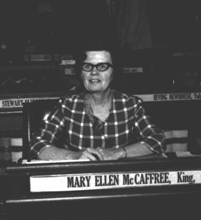 This lively journey through one dynamic decade proves our political system really can function as our founders designed. Mary Ellen McCaffree and Anne McNamee Corbett take us inside a government overhaul led by a team of moderates -fledgling politicians and citizens alike – who said 'Our government isn't working for us!' then rolled up their sleeves, joined the process and made a difference.
In just ten years, Mary Ellen and her peers tackle the thorniest, most politically unpalatable issues of their day and rise to lead a sweeping program of progressive bi-partisan reforms, all the while balancing public and private lives. Actual people, relationships, and experiences interwoven with iconic events of the 1960s, give today's citizens tools to engage: to effectively prod, lead and legislate change. Politics of the Possible de-mystifies the gears of governing and strips the political process bare. As Mary Ellen tells her wary young adult grandchildren, when we understand our governmental process, we can assure it works. The caliber of our government – its integrity, its relevance, how well it responds to our needs – is up to us.


Politics of the Possible supports the initiative of the League of Women Voters of Washington to record and promote stories of past League leaders such as Mary Ellen McCaffree, a former League of Women Voters of Seattle President.